Uniform
PE kit
Games kit
Stationery Items
Uniform
School blazer
Plain white shirt (short or long sleeves)
Plain charcoal smart trousers (black canvas, skinny trousers or jeans may not be worn) or charcoal grey knee length pleated skirt
Plain dark grey or black socks
Plain black, leather with black soles and no decorative stitching or carrying an explicit sports logo. Black boots, trainers, plimsolls, canvas or suede shoes may not be worn. (Acceptable shoes are defined by the school)
School tie
V-necked plain black school jumper with badge (Optional)
Denim jackets and coats that the school deems as 'Hoodies' are not permitted
Hair
Extreme styles and hair colouring will not be permitted (as defined by the school)
Shaved lines in hair or eyebrows are not permitted
Jewellery/tattoos/piercings
Students are not allowed earrings, facial studs, ear expanders or any other earrings.  Rings and Bracelets may not be worn.
PE/ GAMES kit
Required throughout the academic year for all school-based PE lessons
Blackwood Comprehensive School crew neck PE shirt – Girls – white, boys – black.
Black shorts, leggings, skorts – can be worn for PE and Games.
Non-marking trainers (any colour) for indoor and outdoor use.
Blackwood Comprehensive School reversible rugby shirt (boys only)
3G Footwear boots (any colour) please see poster which describes what is permitted and forbidden.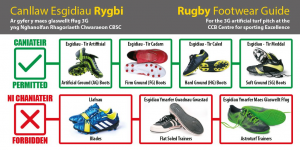 Stationery Items
The following items are suggested for your pencil case:
Blue and black pens (any make/style)
HB pencil
Highlighter pen
Pritt Stick
Rubber
Pencil sharpener
Green pen
Calculator (see below)
Geometry set / ruler, protractor & compass
Coloured pencils
From our stockists: